Fall in love with outdoor living
Making the most of your outdoor space is more important than ever before and spending quality time outside can really help during these stressful times.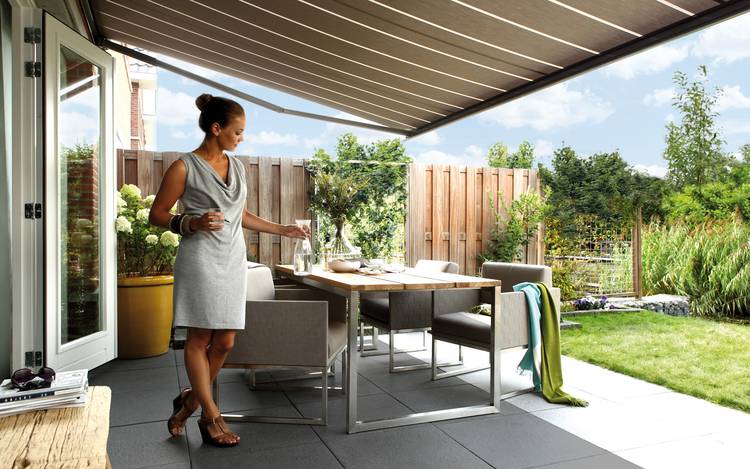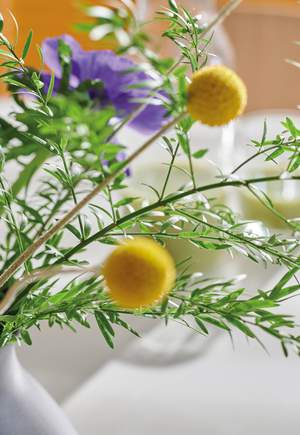 Create an oasis of calm
Fresh air, beautiful flowers and the simplest of things such as the birds singing can all have an instant and positive effect on brightening your mood. So, now more than ever, why not create an oasis of calm that suits you and your family to make your garden feel like an extension of your home
Alfresco dining
We've all been spending more time in the kitchen in recent weeks, so it is wonderful to be able to eat outside whenever you can.
There's nothing to stop you having a full Sunday dinner on your patio, elevenses by the pool or breakfast on the veranda! Our incredible range of exclusive Awnings mean you can experience alfresco dining in shade, shelter and comfort.
Play time
From protecting smaller areas of plants or play equipment to expansive styles that offer poolside protection, our fabulous Luxaflex® Awnings come in a whole host of sizes. We've had some amazing weather so far this Spring and with the Summer months ahead you can make the most of the days and weeks to come. Now is an opportunity to reconnect with your family and spend some quality time with them.
Your time
When the day is done you can still enjoy the night time nature scene with our range of optional extras. Spotlights can be fitted into the arms of our Luxaflex® Awning or as an integrated lightbox to create a beautifully sophisticated lighting effect. An all-weather heating and music system can ensure you can spend every evening in the garden, dry and cosy.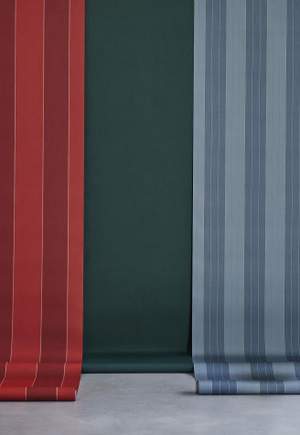 Colour me happy!
The design and look of your outdoor space is just as important as your indoor rooms, and should be a reflection of your personality. Our Awnings will complement your designs with a stunning range of bold stripes, jacquards and plains to add instant exterior style. In addition to keeping you covered, whatever the weather, our exclusive fabric technology means there will be no colour fade or rot.
At your local Luxaflex® showroom, you'll get expert advice and inspiration of the right Awning solution for your home.