Five Ways To Be Prettier In Pink
Named the colour of the year, 2017 was meant to be all about green. But with Spring arriving, pink has decided to take centre stage. Never being the retiring type, pink is much more versatile than just the popular pretty or punchy looks it's known for.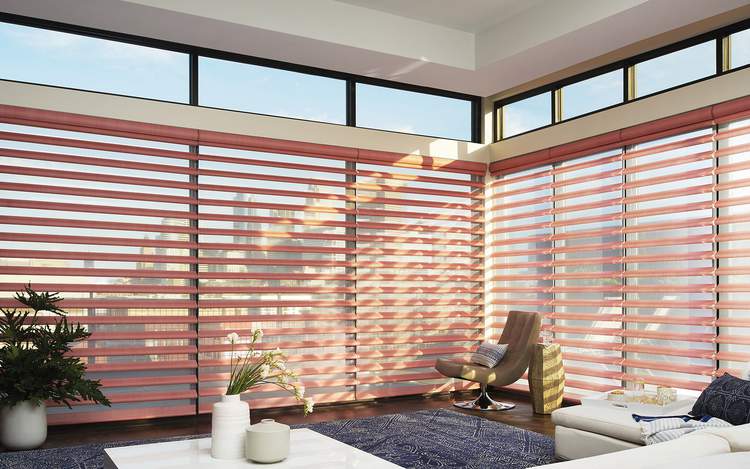 Filtering Out Wintery Blues
A softer way with pink is to combine it with sunlight. It warms up cold, blue, wintry light and becomes almost coral with the summer sunshine filtered through it, as with these fabric veins in the new Pirouette® collection.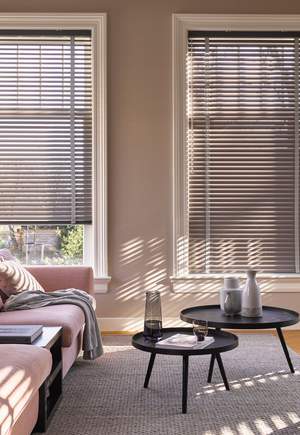 Venetian blinds
Pale Pink
Combined with the more dramatic edge of metal, these Venetian Blinds offer sophistication in a pale pink tone with a subtle contrasting decorative tape.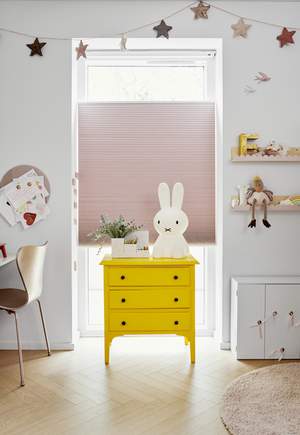 Duette® Shades UK
Sweet & Cheerful…
For a nursery that feels sweet but not cloying, mix up your eras. This modern playroom with contrasting pops of yellow furniture blends beautifully with pink Duette® Shades and vintage accents.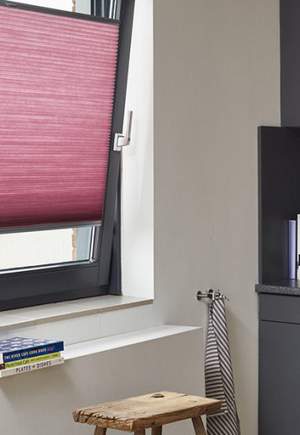 Plissé Shades Pink
Highlight With Pink
In a classic combination, these rose Duette® Shades take the chill factor off a dark grey kitchen.
Designed to be lifted from the bottom or lowered from the top, these blinds are a great solution for combining the best available daylight with privacy – ideal if you overlook a busy street. Perfect for Tilt and Turn Windows.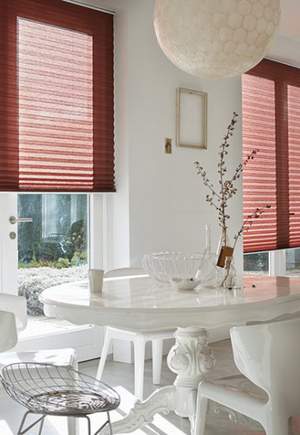 A Touch Of Rose…
A Touch Of Rose…
White schemes have a timeless quality but can seem very frosty in the winter or give a blinding glare from the midday sun. Chosen in a gorgeous shade of pink, these Plisse Blinds soften and disperse the light throughout this all-white dining room.
Look for more colour inspiration? Visit our Green Blinds or Brown Blinds inspiration pages.