Get Set For Outdoor Living This Spring
We know that this winter feels like the longest we have ever lived through, but Spring and Summer aren't that far away and before long the light evenings and warmer weather will be here.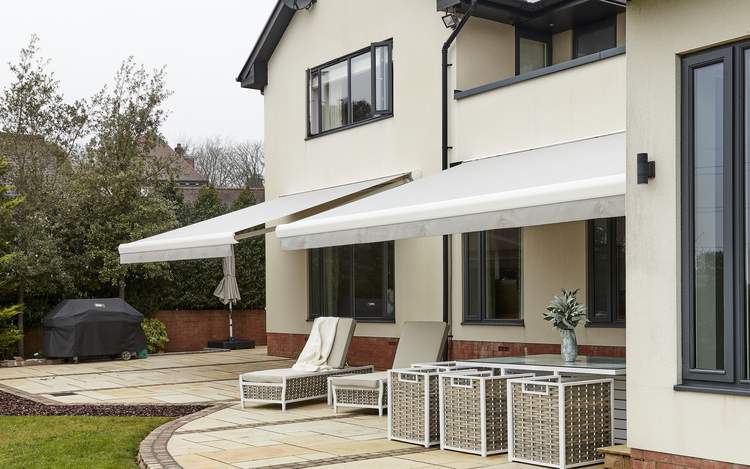 Make A Plan
If you're looking for a lockdown project that will cheer you up and give you something to look forward to, why not make a start on planning your perfect garden today, ready for when the sun starts to shine again!
Investing in a beautiful Luxaflex® Awning will not only provide you with a multifunctional space but will also allow you to make the most of your time outdoors in 2021.
Size Doesn't Matter
Our awnings are bespoke and can be created to fill any space. Perhaps you have a south-facing breakfast balcony that is in need of some shade or your pool side area is hit with noontime glare, whatever you need our specialist advisers can help you make the right choice for your home.
Awnings are also perfect for protecting delicate plant beds or extending kitchen areas outside to make that perfect alfresco dining experience, and since our dreams of jetting off into the sun are still on hold for now - making the most of what you have at home has never been more important.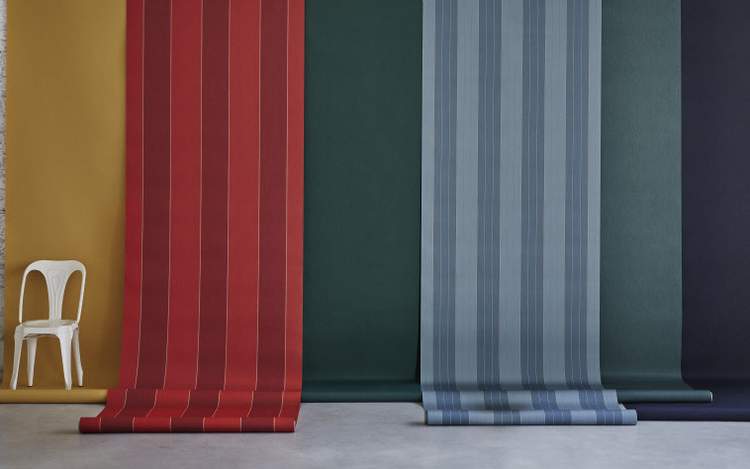 Show Your True Colours
Whether you want to keep things neutral or add a big splash of colour to your garden, we have everything you need to show off your individual style.
Our stunning range of bold stripes, jacquards and plain fabrics has been handpicked so that everyone can find one that matches their taste and, what's more, our exclusive fabric technology adds year-round protection against fading and rotting.
Stay In Control
From a simple manual control to the most sophisticated electronic motorised designs that would fit perfectly into any smart home, you're in charge when it comes to selecting what will suit you and your family best.
Choose from sun and wind sensors, which are ideal for when you want to relax and unwind without disruption from the elements. The sun's rays will activate your awning to protect you and, when the wind picks up, it will automatically retract to prevent any damage.
Added Extras
If you really want to push the boat out, you can choose from a variety of additional extras, extend your day well into the evening with some soft lighting, which can be added either as spotlights in the arms or as an integrated lightbox. Other choices include a cosy heating system for those chillier evenings and a music system for when you want to dance the night away!
Ask The Experts
Here at Luxaflex® we work with a dedicated team of Showroom Dealers, who's expertise and knowledge is vital in helping you make the right decision for your home.
We're still conducting virtual consultations, so you can speak to an adviser from the comfort of your home and when the time is right they'll be back carrying out home and business visits to ensure your finished product meets your exact needs!
Find you nearest showroom here https://www.luxaflex.co.uk/find-showroom/