Your 2021 Interior Design Trends Explained
A snapshot guide of the hottest new interior design trends you can expect to see in 2021.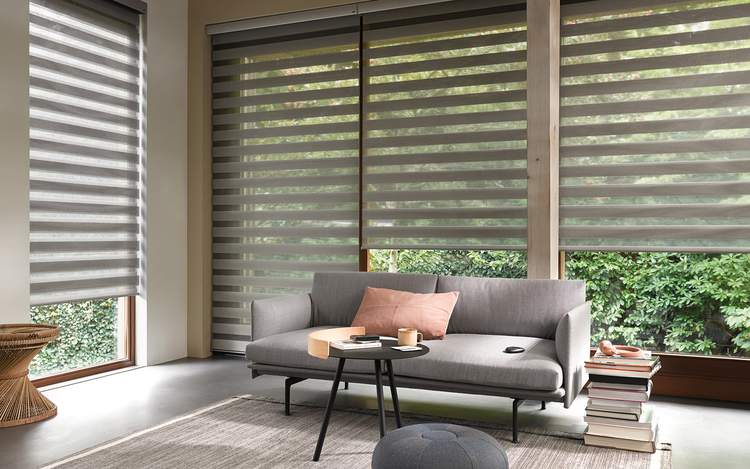 This year hasn't quite worked out how we had planned, so isn't it about time we had a good reason to rejoice and take a look at what 2021 design trends have in store.
You'll notice some similarities amongst next year's trends, many of them reflect on the tough year we've had. A year like no other, 2020 has been a rollercoaster of emotions and we're certain that you'll all be ready to start anew.
If you can take one positive notion from this year, it's that for most of us we've had time to enjoy the simpler things in life, and in doing so it's opened our eyes to a world of possibilities.
Our 2021 trend snapshot will provide you with what's coming up in the New Year, as well as how to incorporate these styles into your next interiors project.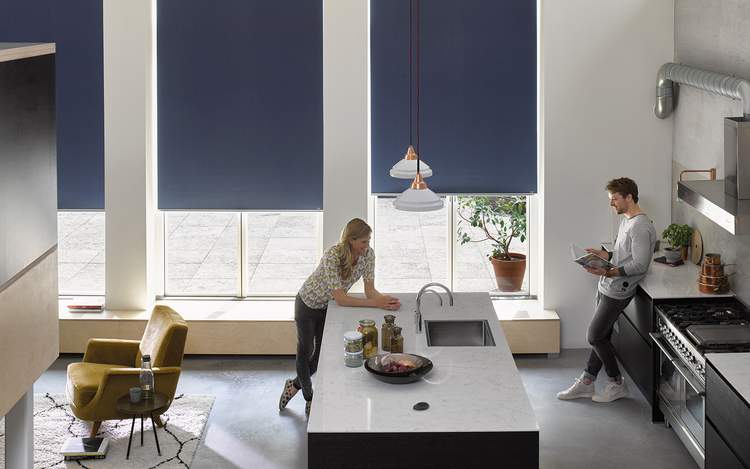 Your 2021 Interior Design Trends Explained
Create Dramatic Ambience
Navy prevails once again and is quickly becoming a design classic; it's making big waves in the interior design world and we can see why.
This trend brings a sense of 'Scandi Noir' and sophisticated masculinity to a room. It oozes opulence and luxury, not always an easy colour to execute, but if you're using this hue the key is to go all out.
You'll find it's the perfect colour for large expansive kitchens and dining rooms that have an abundance of natural light. If you're still wary about splashing navy tones all over your walls, you could always opt for a subtle shade using our Designer Roller Blinds.
The nuanced style-led approach can make a statement in any room, better still the range features fabrics with a special finish that repels moisture and dirt, perfect for Kitchens and Bathrooms, making them not only practical but stylish too - what's not to love?!
Your 2021 Interior Design Trends Explained - Your 2021 Interior Design Trends Explained
The Art of Upcycling and Sustainable Furnishings
And rightly so, we're now becoming more environmentally conscious, which is brilliant, it means that we can help to preserve the world for our future generations.
So, it's no wonder that sustainable furniture is fast becoming a popular trend for 2021. Made from reclaimed or recycled material, the idea of upcycling ensures your take on a conscientious approach to furnishings around the home.
Your home will not only achieve that environmentally friendly touch whilst giving an overall timeless feel. You can upcycle anything, from furniture, vases, rugs, and linens, with just a little imagination you can transform used items around the home to have a new lease of life.
Here at Luxaflex®, we're committed to making environmentally-sound products sustainably. Our product solutions can help reduce energy loss, save on heating and cooling costs to create more energy-efficient and healthy homes.
Developing products using responsible materials and processes is one of the cornerstones of our sustainability approach.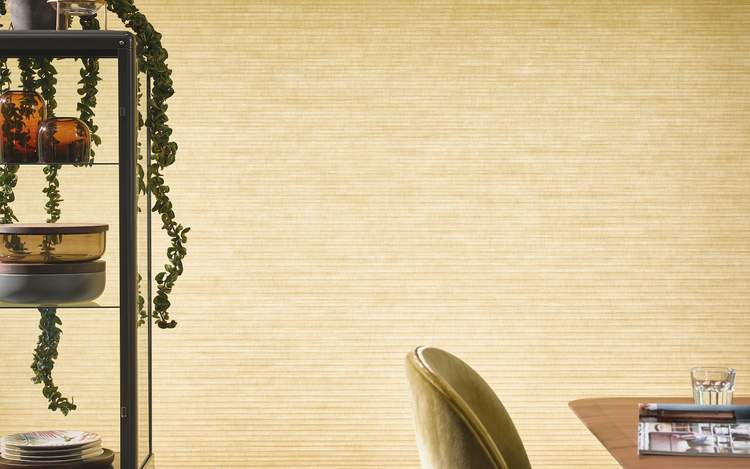 Luxaflex® Duette® Shades
Embracing Change in the New Normal
Natural, earthy colour palettes will be all the rage in 2021. Packed with rusts, warm greens, deep reds and bolstering browns that help you to connect back to nature.
Let's face it, after this year we could all do with a simpler way of life.
Neutral shades can help to create stability and stimulate an environment for change and creativity, just what we need for the New Year.
Take the Dulux Colour of the year 2021 - Brave Ground, which emerged in Autumn and reflects the mood of the moment. A warm, natural hue, that creates solid foundations that are perfect for connecting different spaces because the colour can easily be incorporated into any type of interior.
Faraway Shores
We're all dreaming of distant coastlines, relaxing poolside's, and beach getaways, so it won't come as much of a surprise to know that Ocean blues are a key colour trend for next year.
It reflects the shift towards more tranquil tones, as our homes become a place of peace, calm, and comfort.
Perfect for living areas, bathrooms, and bedrooms, blue is symbolic and can help lighten the darkest of rooms, teamed with our white Shutters, you can easily trick the mind into thinking it's on some faraway shore.
The neat profile of Faux Wood shutters can sit into a window frame, leaving more space in often too small rooms.
If you're after the perfect beach room, combine half window cafe style plantation shutters with a painted ceiling and white wooden floor to create a sense of refined beach house style. A mini holiday home without the packing.
Luxaflex® - Plisse shades
Cottagecore
Inspired by a romanticised interpretation of western agricultural life, Cottagecore is centred around harmony, nature and simplicity. A nod to traditional quintessential English countryside style. It's about creating cosiness at home.
There are many ways in which you can achieve the look, bringing natural elements indoors to decorate your home - dried flowers, leafy florals, house plants - teamed with a natural colour palette featuring neutrals and warm hues, helping you to transform your home into a charming abode.
Layering is a must and vintage designs and furniture are most certainly welcome, from botanical motifs and rustic furniture that's softened with cosy cushions and textiles.
Florals are synonymous with country living, but they don't have to mean a blousy country rose print fabric. They can deliver an uplifting and energising atmosphere and depending on the light, help cool the feel of a room. Our Plisse Shades are great for adding that floral touch and can diffuse the harshness of incoming light whilst keeping the best of its brightness.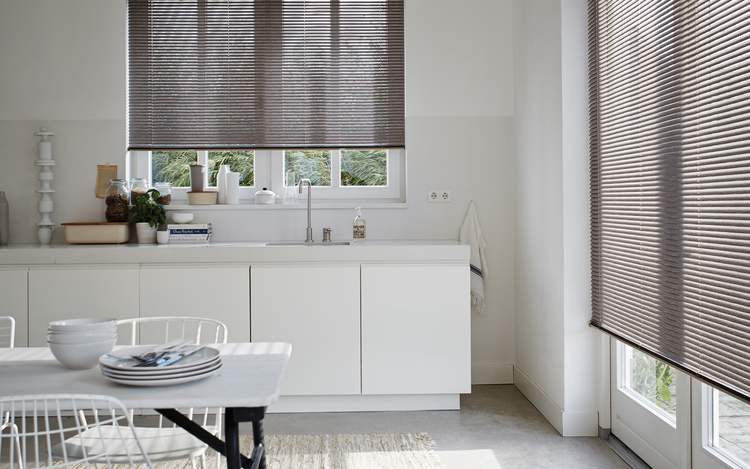 Venetian Blinds
Let There Be Light
Lastly, you don't need to invest in the latest technology or gadget to make you or your surroundings feel good, quite often it's the easiest solution that can at times be overlooked.
Did you know that one of the simplest ways to welcome peaceful vibes into your home is to maximise natural light?
How you filter it is another story - we can help you start your journey https://www.luxaflex.co.uk/speak-with-a-luxaflex-expert/