Transform Your Home With Interior Shutters
Luxaflex® Shutters sleek and solid design can turn any window into an architectural feature. With some careful planning, a white wooden shutter can transform even the plainest room into an elegant, resolved grown-up space.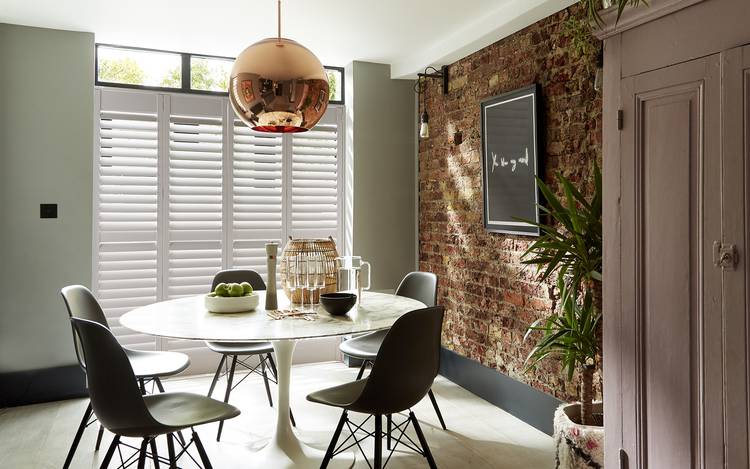 Expertly crafted and made to measure Faux Wood Shutters are manufactured in the UK. Their classical dovetail construction makes them the ideal solution for every window type, for that lasting style and finish. Faux Wood Shutters are guaranteed to never warp, crack, fade, chip, peel or discolour.
White Shutters
Island life
Faux Wood Interior Shutters are perfect for a bath or shower room.
The neat profile can sit into a window frame leaving more space in these often too small rooms. They also offer privacy whilst letting in the fresh daylight.
Combine half window cafe style shutters with a painted ceiling and white wooden floor to create a sense of refined beach house Caribbean island style.
A mini holiday home without the packing.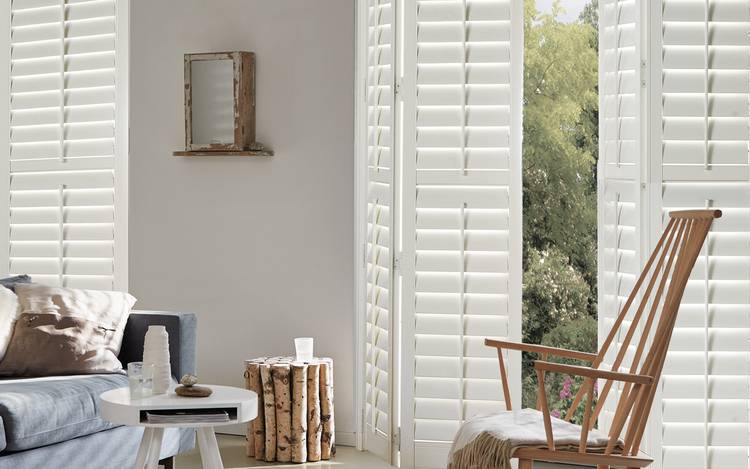 Full Height Shutters
Tied together
Using Full Height Shutters for doors as well as windows can help to unify an irregular room. This creates a seamless flow between smaller windows and doors.
Faux Wood Shutters in particular offer great benefits, as the kitchen can be a steamy environment so suit the hardy qualities of this type of window shutter. Using Faux Wood is particularly smart, as being made from moisture resistant materials they stay looking good for longer.
Smart and stylish
Business-like but not cold is often the right blend for a home office.
Wooden window shutters can help achieve a calm and studious office space, but with a little more panache than the usual office window coverings.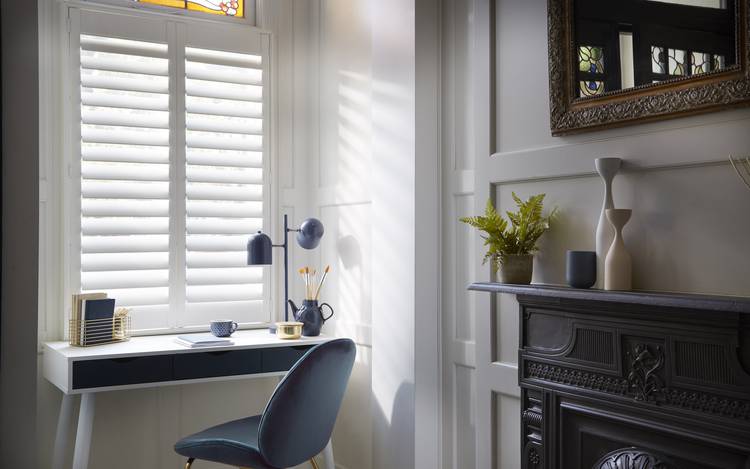 Luxaflex® Shutters
Throwing some shapes
Using solid wood shutters with deep, colours can deliver some serious heritage style points.
If your home is a period property with some of those wonderful quirks that come with older houses, you'll be pleased to know that our window shutters can be made to almost any shape or size and fit bay windows.
So, don't rule out a difficult window just because it doesn't follow a regular format.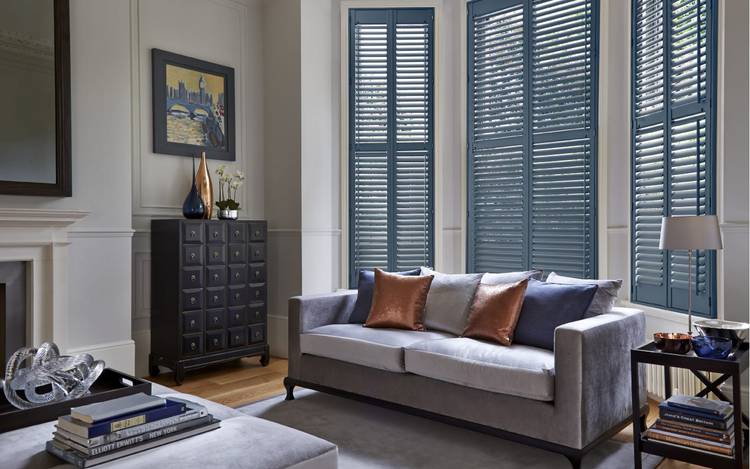 Luxaflex® Wooden Shutters
High design
Modern shutters can help to create a period style.
Louvered full-height window shutters can allow in huge amounts of light but when closed, can act almost like a solid wall.
By ensuring they are created in narrow panels they can fold back to reveal your view or onto a terrace when the mood (or weather) permits.
Available in real wood and faux wood, with built-in features for flexible light control and optimal privacy. Interior Shutters can help to soften exterior noise and provide that added insulation.
The Luxaflex® L frame offers a clean, flush look for a contemporary feel, or the Z style slightly protrudes for a more decorative finish.
Looking for Shutter advice?
Your local Luxaflex® can help you work out the right solutions to meet your need for privacy, light control, and style.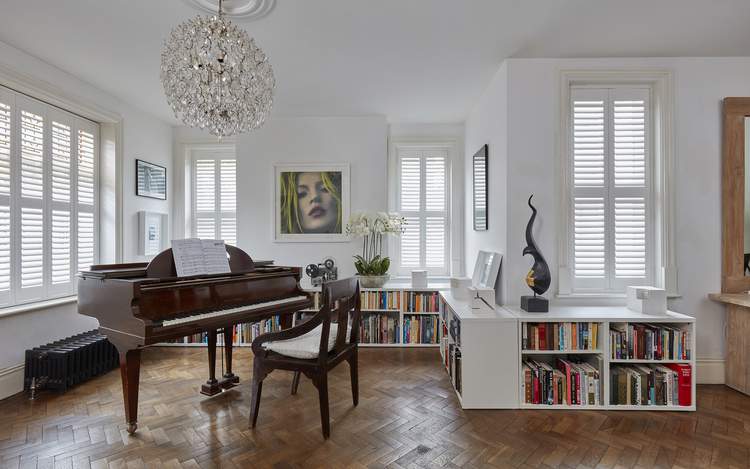 Luxaflex® White Shutters